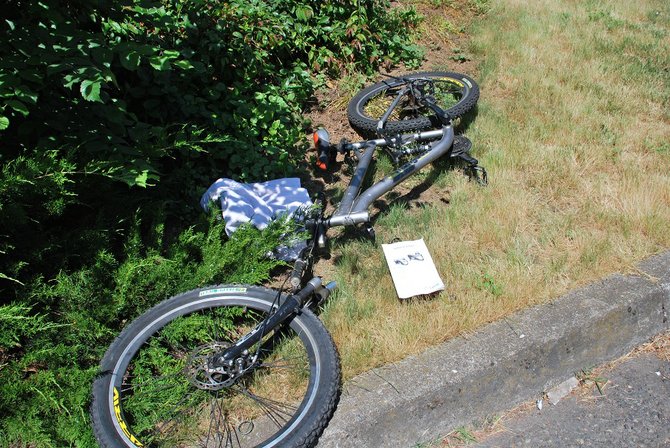 A mountain bike ridden by Miguel Elizondo-Villa, 22, of White Salmon, languished next to Snohomish Avenue Friday morning. Elizondo-Villa was riding the bike down Snohomish Avenue Thursday night when he slammed into a parked car. Police reports state that once paramedics arrived Elizondo-Villa became combative, prompting the responding officer to use a stun gun to subdue him.
Stories this photo appears in:

A stun gun was used on a 22-year-old White Salmon man after he became combative with police and paramedics following a bike accident in town last week, according to police reports.