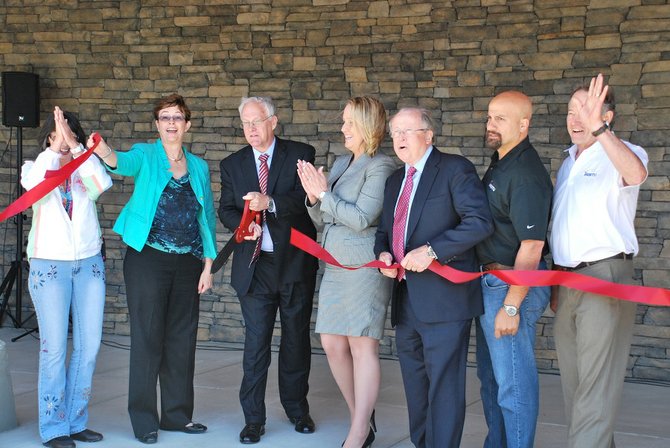 From left to right, Bingen Mayor Betty Barnes, Insitu Vice President of Corporate Resources and Government Operations Mary Margaret Evans, Insitu CEO Steve Morrow, Insitu Facilities Director Jenny Taylor, Boeing Vice President and General Manager of Unmanned Airborne Systems Mike Kurth, Insitu Director of Production Operations Ahmad Ziada, and Insitu Facilities Manager Scott Pimley participated in a ribbon cutting for Eagle Point, Insitu's new production facility at the Port of Klickitat last Thursday. Eagle Point will house around 150 employees and reduce the number of buildings Insitu has had to lease throughout the Gorge.
Stories this photo appears in:

A little more than a month following its 20th anniversary, Insitu opened the doors to its new facility last Thursday.