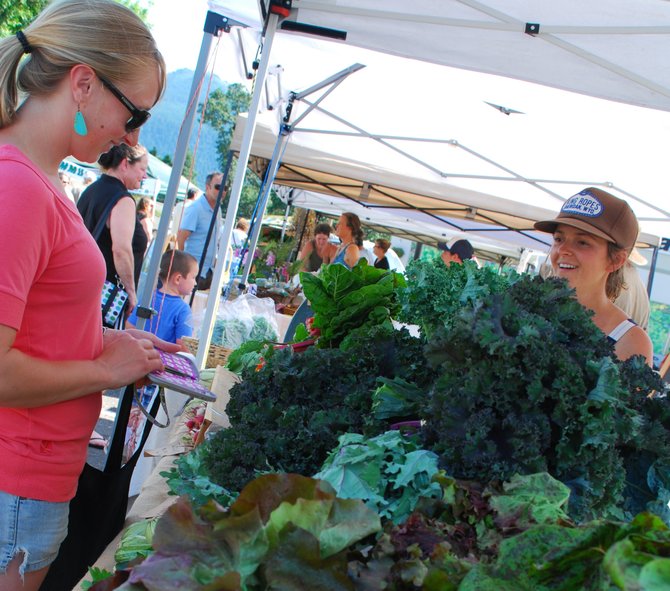 The White Salmon Farmers' Market returns July 1 and will continue every Tuesday through the summer from 4 p.m. to 7 p.m. at Feast Market and Delicatessen. Around 10 vendors have signed up for this year's market where SNAP and WIC benefits will be recognized along with Senior Farmers Market Nutrition Program benefits.
Stories this photo appears in:

Those receiving food stamp benefits will be able to use them at the White Salmon Farmers' Market when it opens on July 1.