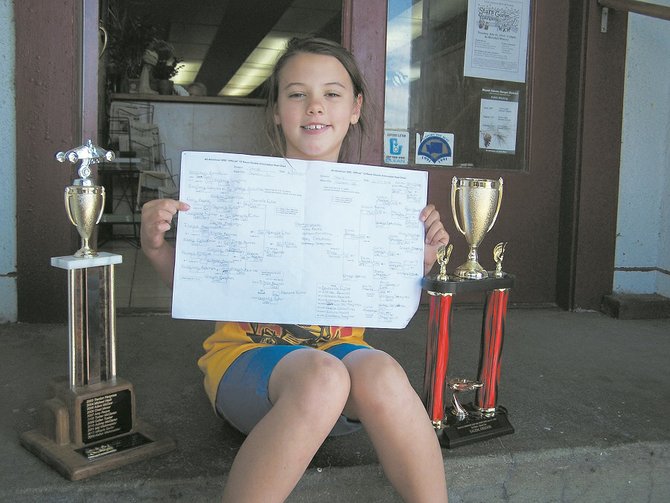 Danielle Fuller, of White Salmon, has qualified to compete at next month's 77th annual All-American Soap Box Derby World Championships in Akron, Ohio. The 8-year-old earned her place by winning the stock division on Sunday at the 63rd Salem (Ore.) Soap box Derby Local Championships. Fuller is in her first year of competition.
Stories this photo appears in:

The first time she got behind the wheel of a Soap Box Derby car, Danielle Fuller was hooked by the sensation of steering the car around a makeshift track, only the wheel in her hands and a brake pad at her feet to help control her speed.