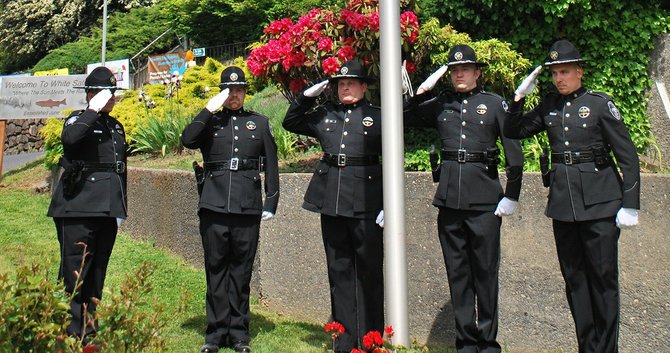 The Skamania County Sheriff's Honor Guard salute the flag lowered to half-staff at a ceremony for Peace Officer Memorial Day on May 15. A total of 14 officers from around the Columbia River Gorge who lost their lives in the line of duty over the years were commemorated during the ceremony. A bell was rung for each of the 14 officers who have died in the line of duty throughout the Columbia River Gorge over the years.
Stories this photo appears in:

Law enforcement officers from across the Columbia River Gorge and members of the Bingen and White Salmon community gathered at Fireman's Park last week to honor those who protect, serve, and some who have made the ultimate sacrifice to do so.