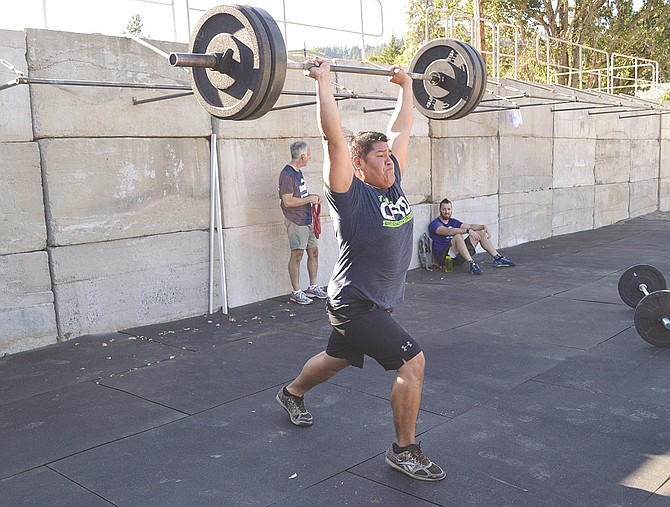 A regular at CrossFit Mt. Adams practices his "split jerk" during last Thursday's outdoor workout at the gym's new workout pad. In the future, the workout pad will be located behind CrossFit Mt. Adams' new location behind the Strawberry Mountain gym.
Stories this photo appears in:

Crossfitters who attend CrossFit Mt. Adams, 1320 N Main Ave in White Salmon, were able to enjoy the new workout pad last week after it had been finished last month as a result of the gym hosting its first Summer Sizzle fundraiser, which raised funds to back the project.