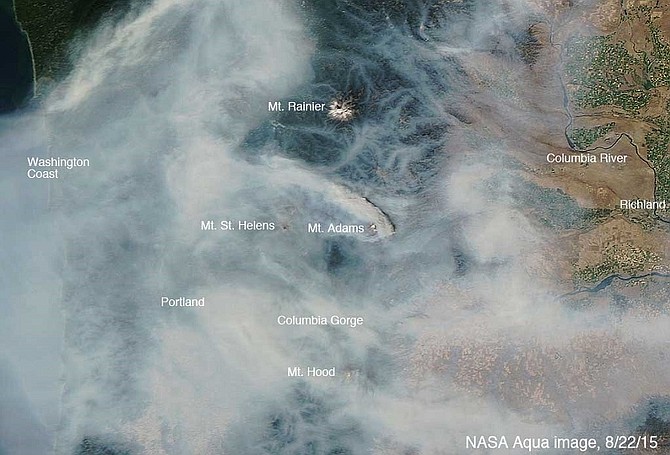 Aqua is a major international Earth Science satellite mission centered at NASA. Launched on May 4, 2002, the satellite has six different Earth-observing instruments on board and is named for the large amount of information being obtained about water in the Earth system from its stream of approximately 89 gigabytes of data a day. In this image taken last Saturday, fire smoke blankets the Northwest.
Stories this photo appears in:

The state Department of Natural Resources shut down Klickitat County's logging industry last Wednesday, Aug. 19, in response to the extreme wildfire conditions that exist throughout the county.