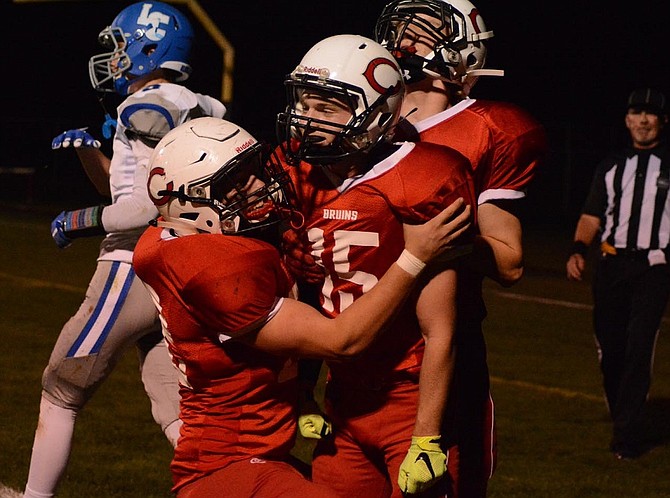 Columbia High center Kyle Guler gives wideout Sam Rowlen a hug after Rowlen made an acrobatic touchdown catch in the end zone in the third quarter of 10/9 Trico League game against La Center. Rowlen ended the night with two touchdown catches, but they came in a 49-21 losing effort
Stories this photo appears in:

Columbia High snapped a three-game Trico League losing streak last Friday for its first league win: a 42-6 victory over Seton Catholic, in Camas.

La Center eliminated Columbia High from contention for the 1A Trico League football championship with a 49-21 victory here last Friday. The second consecutive loss dropped CHS to 0-2 in Trico standings and to 4-2 overall.