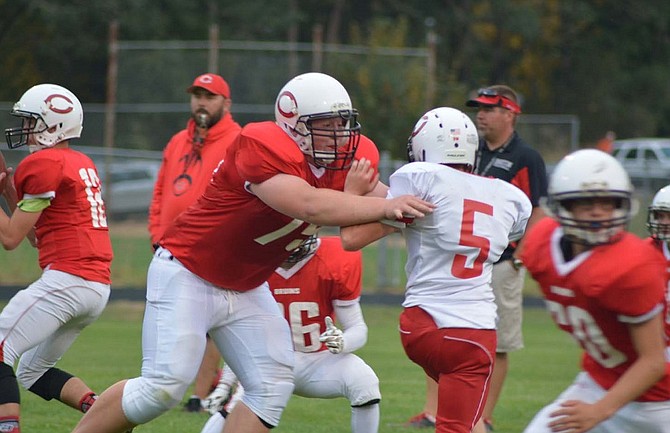 Columbia High's junior varsity and varsity football teams scrimmaged in Bruin Stadium last Friday evening in front of a good turnout of Bruins fans. At left, freshman offensive tackle Oscar Kirkwood blocks rookie Cole McKinney.
Stories this photo appears in:

Columbia High produced its second consecutive winning regular season record in 2014, finishing 5-4 in regular-season play for the second year in a row.