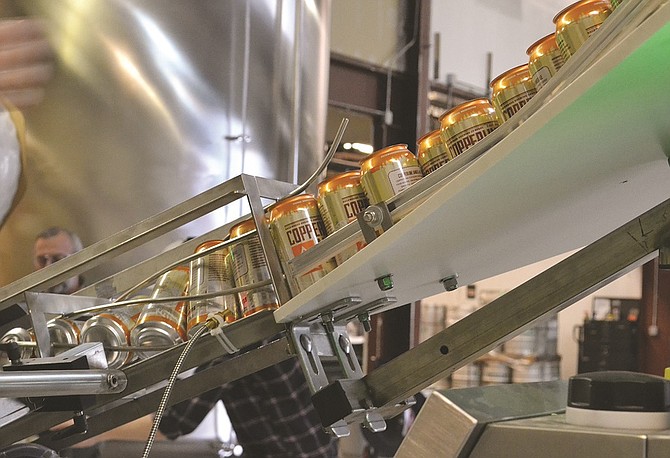 Empty cans of Copperline Amber wait to be filled on Backwoods Brewing Company's new canning line. Before owning its own canning line the brewery had to can through a mobile unit.
Stories this photo appears in:
Pallets of hundreds of empty beer cans wait, resting amongst a hum of steady commotion and scattered brewing material. Each sheet is composed of cans stacked one on top of another, layered like a cubic aluminum cake, their copper-orange sheen soon to be filled with Carson's Backwoods Brewing Company Copperline Amber beer.